We know plenty about Elon Musk, the South African-born erstwhile teen mega-nerd, PayPal co-founder and Tesla boss turned tunneller, space coloniser and battery tycoon. But what about all the other Musks? Because while Elon revels in the success of his recent rocket launch, and a car-based publicity stunt that made Richard Branson look like Derek Trotter, little brother Kimbal is now making news, too. Time for a quick climb up the Musk family tree.
Maye Musk
Mother Musk was born in Canada to Johsua and Wyn Haldeman, who in 1952 flew the family around the world in a propeller plane. They settled in Pretoria, South Africa, where Maye became a model and met Errol Musk, an engineer. The couple had three Musks, starting with Elon, while Maye trained as a dietician. After a divorce, she and the kids ended up back in Canada, where Maye continued to model, featuring on Special K boxes and in the 2013 video for Beyoncé's single Haunted.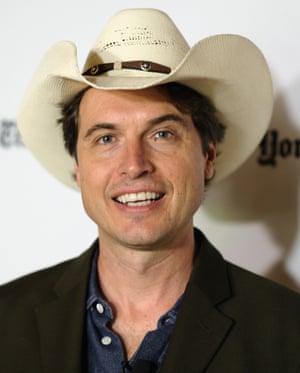 Kimbal Musk
Not so little Kimbal (he is 6ft 4in) is a self-styled "social entrepreneur" and a player in the US's burgeoning "farm to table" food movement. His Big Green scheme has planted hundreds of gardens in school playgrounds, starting in Colorado. He also has a chain of restaurants and an "urban farming accelerator" in Brooklyn, whereby young farmers grow expensive salad in shipping containers. He is also auctioning off the sixth Tesla Model 3 ever built to raise money for Big Green.
Tosca Musk
The youngest Musk, born in 1974, went west and studied film at the University of British Columbia in Vancouver. She produced and directed some small-time films before getting into web TV with Tiki Bar TV, an ad-libbed comedy series that went to the top of the iTunes chart in 2005 after an endorsement from Steve Jobs. Late last year she raised millions of dollars in funding for Passionflix, a streaming service for romantic films.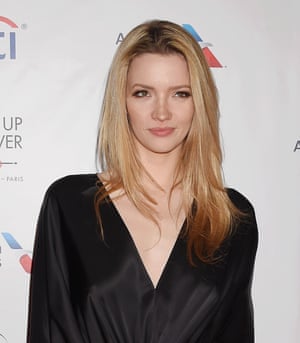 Talulah Riley
Elon first married Canadian fantasy and YA author Justine Wilson in 2000 while studying in Ontario. They had twins in 2004, then triplets in 2006 (all five via IVF), before separating in 2008. Musk first married Riley, the British St Trinian's star, in 2010, before separating in 2012, remarrying in 2013, and divorcing again in 2016, when the actor Amber Heard made a brief appearance in Musk's romantic orbit.
Source link