"There's a good story to tell about the national parks and this time it's not about beauty," says Paul Hamblin executive director of National Parks England. "It's about business."
As National Parks Week, a celebration of the country's wildest places, gets underway on Monday, those who manage, live and work in the parks are also keen to show it is open for business. Firms can take advantage of business networks, joint branding opportunities and startup hubs.
But being based in a national park presents its own problems for entrepreneurs, from broadband to recruitment to logistics. For the parks themselves, Hamblin adds there is a fine balance to be struck between conservation and commerce.
"We need to ensure new developments that come forward are carefully planned and respect the special qualities of the natural environment. If we damage the national parks, we damage the goose that lays the golden egg," says Hamblin.
There are 22,500 businesses in the English national parks and they generate up to £6.3bn gross value added (GVA), equivalent to that of a small city such as Plymouth.
And it isn't all tourism and farming. From hi-tech software to artists' materials to solar powered cheese, these five businesses are aiming to turn the national parks to their commercial advantage.
Unison Colour, Northumberland

It was the light and colour of the national park that inspired artist John Hersey and his partner Kate to move to Northumberland and start their business making pastels. Unison Colour produces 250,000 hand-made pastels a year, which it sells in the UK, US, Australia and across parts of Europe.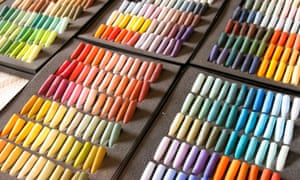 "[Northumberland is] a big part of what we are," says their youngest son Dan Hersey, who now manages the business. "One thing for my father was the quality of light was much purer. It was an inspiration for him. Mass produced pastels simply didn't offer the colour he was looking for – so he started to make his own for personal use."
The business has received grants from the national park and believes that the brand of Northumberland helps them sell their products, especially in overseas markets.
"It's an advertising point. It's rather strange selling all over the world in a place that's very rural. The Americans love the fact that we are in the hills far out," says Kate Hersey.
Grey Matter, Dartmoor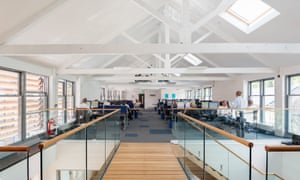 A converted railway store on the edge of Dartmoor's rugged landscape is not the first place you expect to find a hi-tech software firm with 90 employees and a turnover of £36m.
In a national park sparsely populated by people or competitors, recruitment has presented both a challenge and an opportunity to Grey Matter. The company set up a "sales academy" to take on and train local people, particularly students, in their technology.
"It can be quite difficult to recruit, yes," says operations director Juliet Collis. "There is a lack of affordable housing. It's quite unusual our business being here. But, on the flip side, once you've got them, they stay. It's a nice place to live and to bring up families and if you enjoy the job, why leave?"
But Collis adds that the planning regulations of the national park authorities present problems, such as a recent failed attempt to install a bike shed.
"It is really cumbersome. They keep coming up with problems, like flooding, in this instance… They are very tight on planning, which can stall things quite a bit."

Lyburn Cheese, New Forest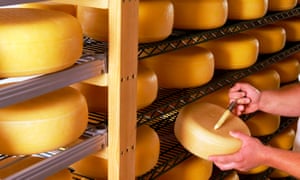 Lyburn farm has been based on the northern edge of the New Forest for the last 40 years. It now runs an organic vegetable business that supplies home-delivery company Abel and Cole and sells seven types of cheeses, a part of the business that has grown by an average 10% year on year.
They put this success partly down to their location, which brings in demand from tourists, who can now enjoy guided tours of the farm and learn about the cheesemaking process first hand.
"Inevitably when they visit they pick up on local foods and sometimes want to take products home," says Michael Smales, farming partner at Lyburn.
Four years ago Smales decided to install solar panels on the farm, which provide 20% of the farm's electricity, enough to power the cheesemaking process.
"I took the view that we ought to be making a contribution to sustainability."
Herdy, Lake District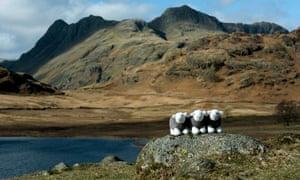 Set up in 2007, giftware company Herdy was inspired by the Lake District's "lovable Herdwick sheep", which make it on to many of their products, from jewellery to kitchenware. They are sold in 400 retailers countrywide, in four of their own shops and are exported to the US, Japan and further afield in Europe.
In return, the company gives back 2-10% of its profits to projects that support upland fell farmers and the rural community, from dry stone walling to embryo and semen collection of rare breeds.
"You can have a charitable arm but this is about how we interact with our neighbours and what inspired the brand to kick off in the first place," says co-founder and director Spencer Hannah.
Now they are working on their most high profile project of all, collaborating with the Lake District on its current bid to become the UK's first national park to be awarded World Heritage status from Unesco. As an official partner, Herdy's brand is being used in the campaign in leaflets and across social media.
"The Lake District is the most powerful brand of them all around here … For our brand we wanted to create a progressive representation of the Lake District. It has always been an inspiring place – it was back in the Victorian era and it still is today" says Hannah.
Thornbridge Brewery, The Peak District
At Thornbridge Brewery, the Peak District has not only made it into their branding, but into the product itself. Some beers are named after local place names – such as Beadeca (the old name for Bakewell) and Hopton – all of their bottles use the national park logo and some beers contain ingredients grown in the national park itself, such as herbs and elderflower.
"So with some beers, you can even taste the park," says export manager Alex Buchanan, who promotes the business to overseas visitors.
Managing director Jim Harrison adds that they have been able to improve the interests of the business by working with other entrepreneurs through the network Business Peak District. For example, firms can use a common logo, called "Inspired by the Peak District" to promote their products.
"It's also about a centralised idea of lobbying people who can make a difference, like local enterprise partnerships (LEPs) and the national park. It's about business opportunities," says Harrison.
Sign up to become a member of the Guardian Small Business Network here for more advice, insight and best practice direct to your inbox.
Source link